Thank you Carbon Neutral Britain!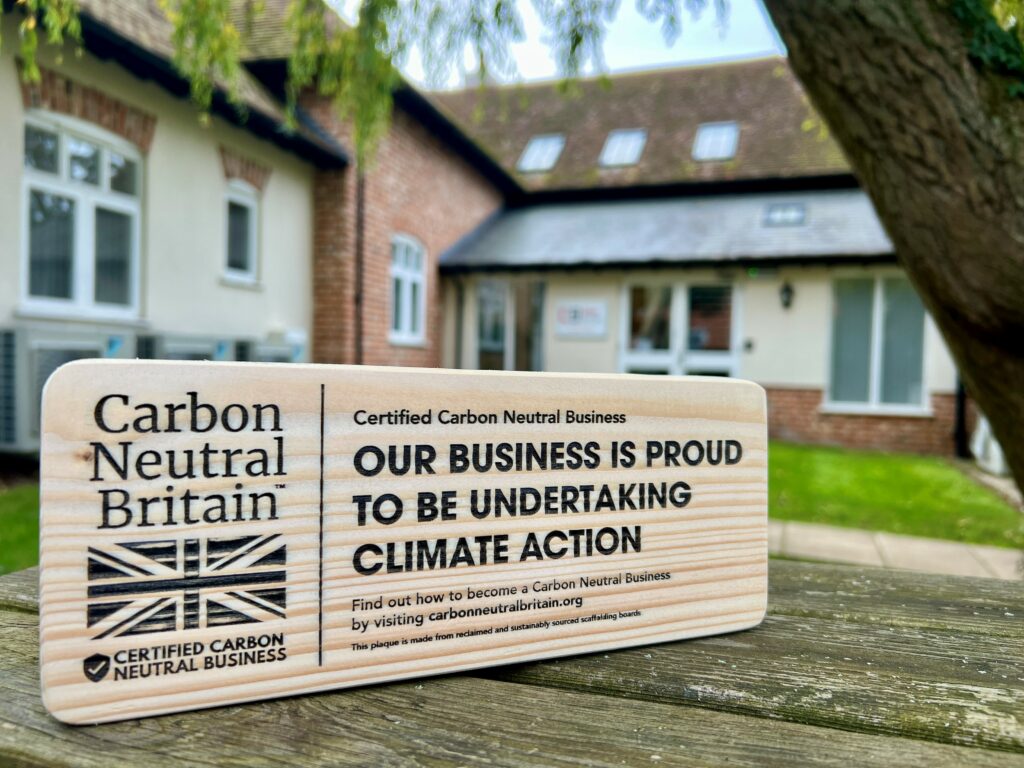 Chas Berger was recently gifted a small token made from a scaffold board, and it's something we are incredibly proud of!
Not only does it showcase the hard work and dedication of our team, but it also highlights our commitment to sustainability and environmental action.
As a certified Carbon Neutral Business, we recognise the importance of taking care of the planet we call home and are continually working towards implementing more sustainable practices in our work.
We hope this token serves as a reminder to us and our clients of the positive impact we can all have on the environment.