New Framework Award!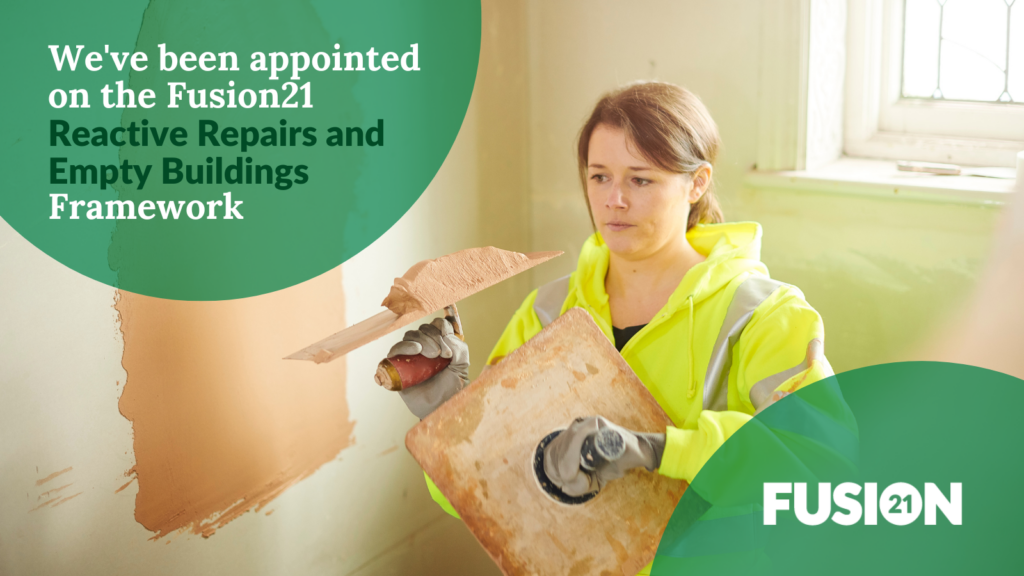 Chas Berger is delighted to announce we have been successful on the Fusion21 Reactive Repairs & Empty Buildings Framework.
We won all lots applied for across the East of England, London and the South East.
All the winning firms have secured a place on the framework developed to support housing associations and local authorities with a wide range of reactive works and services, covering responsive and out-of-hours reactive emergency repairs, void property repairs, and outsourced call handling.
Empty property refurbishment, improvement, and security services are also included in the framework, in addition to a lot dedicated to the delivery of housing disrepair and remedial works, subject to legal disrepair claims.
We are delighted to welcome all of the new suppliers onto Fusion21's Reactive Repairs and Empty Buildings Framework, including Chas Berger. The tender process was highly competitive and has identified the best contractors for our members to use for the delivery of a whole range of responsive repairs and associated works.

Members accessing this framework will benefit from flexible call-off options, UK-wide coverage, and the option to deliver social value to their communities, aligned to their organisational priorities.

Gary Stanfield, Framework Manager (Building Maintenance) at Fusion21