Chas Berger has been working in partnership with Southern Housing since 2017, within a wider ten-year framework. Timber Wharves, on the Isle of Dogs, was part of this framework of planned maintenance works and consisted of properties of varying archetypes, from three-storey townhouses to eight-storey blocks of flats. The varied property sizes and styles led to a project which was carried out on an entirely bespoke basis for all residents. Works included:
Kitchen & bathroom refits
Loft insulation
Smoke & heat alarms
CCU replacements
Relocation of gas & electrical systems
Plumbing works
Painting & decorating.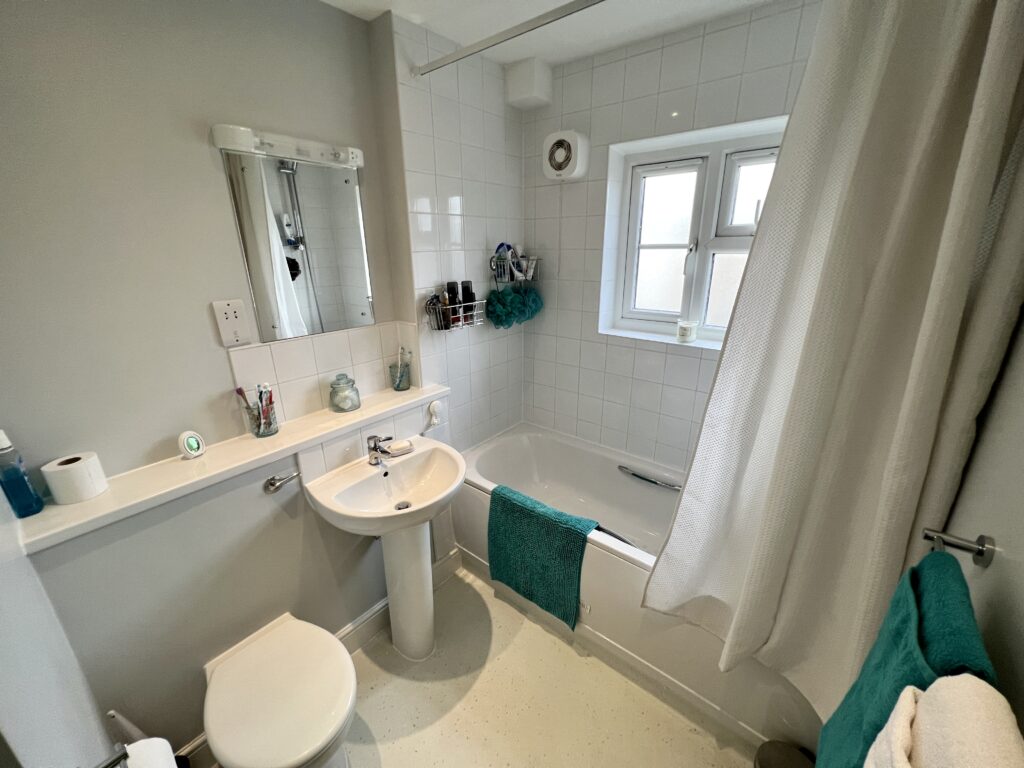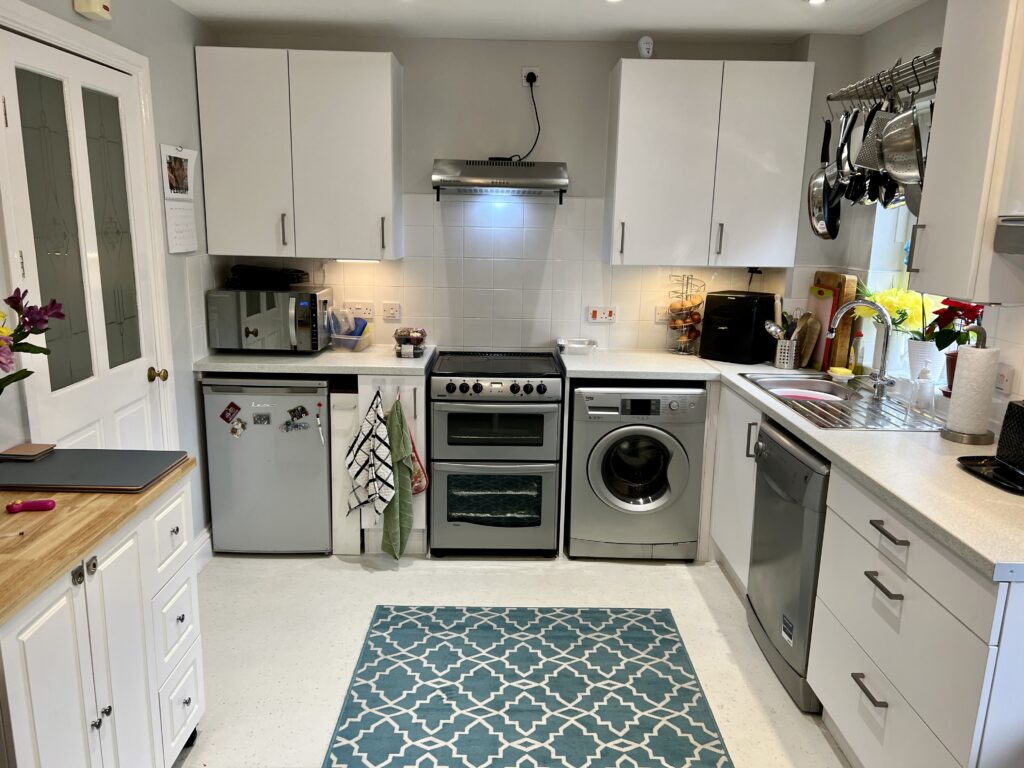 The scope of work was initially kitchen and bathroom refits due to the components reaching the end of the lifecycle, having been fitted more than 20 years ago. Upon surveys undertaken prior to the start of works, the scope was extended further.
We had a designated compound and had permission from the client to use an undercroft to store our equipment and materials in order to mitigate the amount of space taken up. This not only ensured additional safety measures but also protection from the elements for our materials.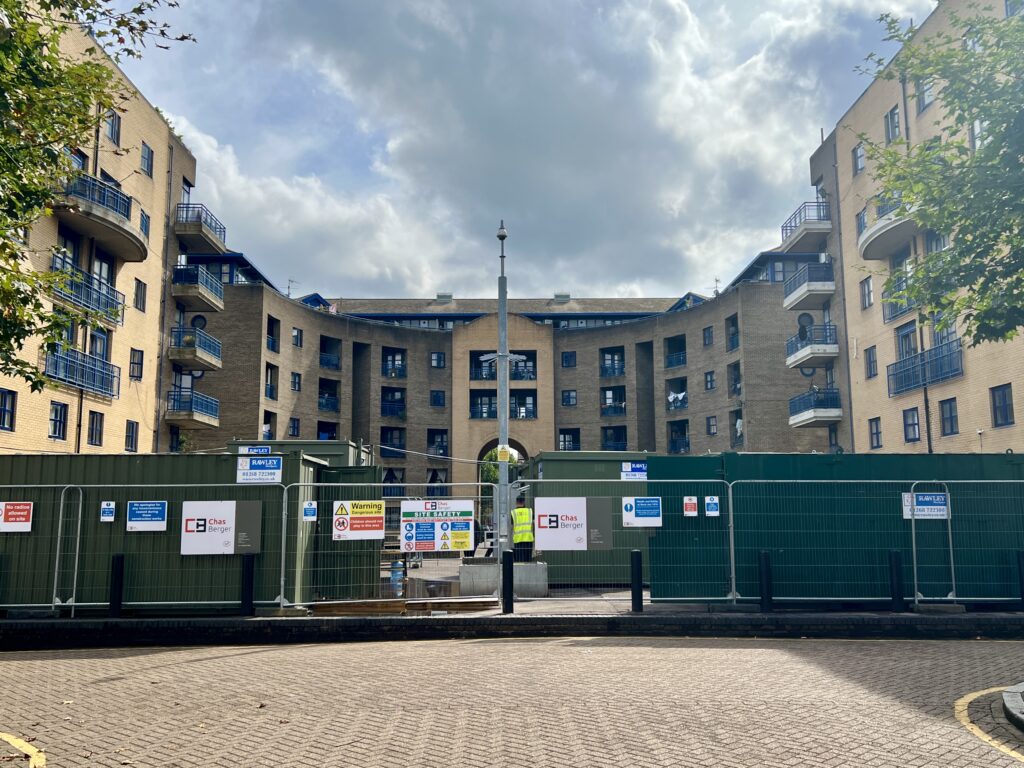 Despite efficient organisation and a clear construction programme, there were difficulties that needed to be dealt with in an effective and timely manner to keep things on track. Upon opening of the project, the scope of works was extended to include cloakrooms, ensuites, and bathrooms. The completion date was also brought forward, meaning we had to open double the properties per week from ten to 20 to finish on time. This seemed difficult to achieve initially, but we increased the number of operatives on site and provided a further RLO. Despite unexpected changes, we managed to complete the project within the specified timeframe and make significant cost reductions of £200,000.
As a certified Carbon Neutral Business, and as part of our commitment to sustainability, we partner with KM Eco as our waste management provider. Through sustainable practices, we achieved a 98% recycling rate of all materials, with 2% sent to KM Eco's partners to be turned into an energy source, thus ensuring 100% recycling of all materials.
Following the installation of new units, we added final touches such as Tarkett vinyl flooring, known for its quality and safety features. However, an additional benefit of this product and our primary reasoning for using them as our supplier, is their innovation in sustainability, focusing on making Phthalate free and low VOC (volatile organic compound) content in the production of their flooring. We also partner with Dulux to use their water-based paints due to their reduced impact on the environment. Dulux is also our preferred supplier due to their industry-leading approach to sustainability, including innovative paint solutions to further reduce VOCs, as well as their practices in recycling, where they collect all empty paint cans free of charge from site.
A total of 204 properties were completed in seven months and this project represented a high level of resident satisfaction at 96%, as well as cost savings.
Value
£1.8m
Client
Southern Housing
Location
Isle of Dogs