Marque House, a nine-storey occupied apartment block in Cambridge, was a project for Chas Berger in partnership with Keegans construction consultancy, whom we have worked with for more than 10 years. This project came about due to the revision of the Fire Safety Act – whereby it is mandatory to include the assessment of external walls, including cladding, balconies, and windows in fire risk assessments for buildings. Works included:
Fire Safety Works
Removal of non-compliant decking & balustrades
Reinstate A1 fire-rated replacements
481 square metres of timber decking & 344 square metres of timber balustrades removed
Supply & fit out of 36 new balconies.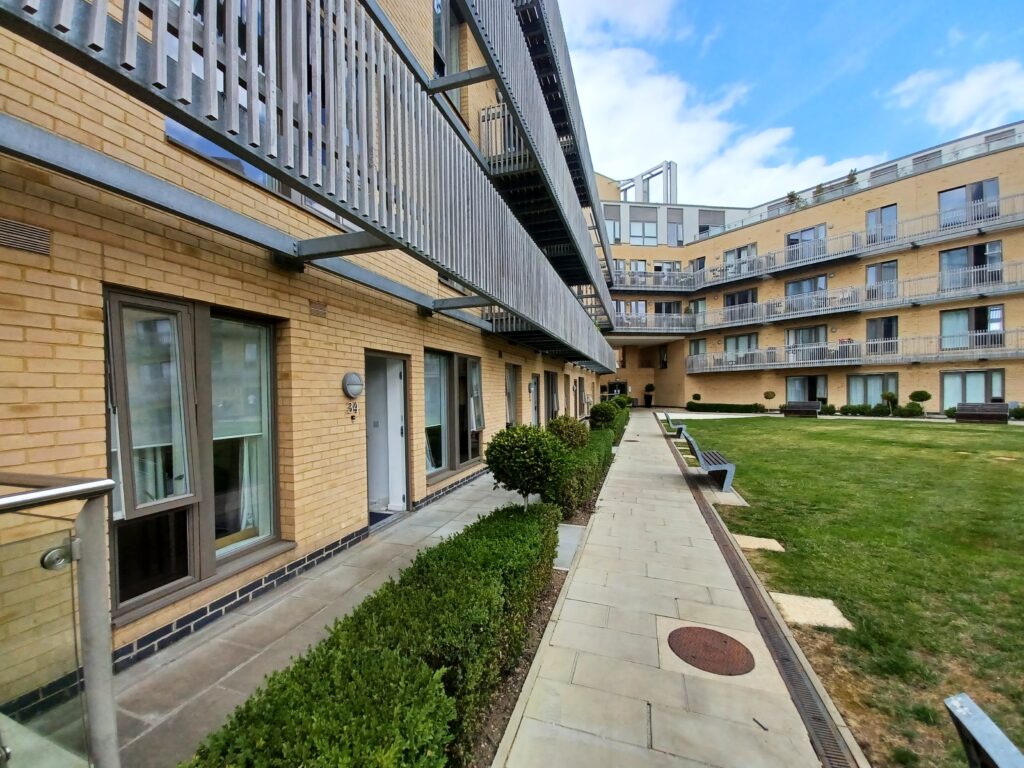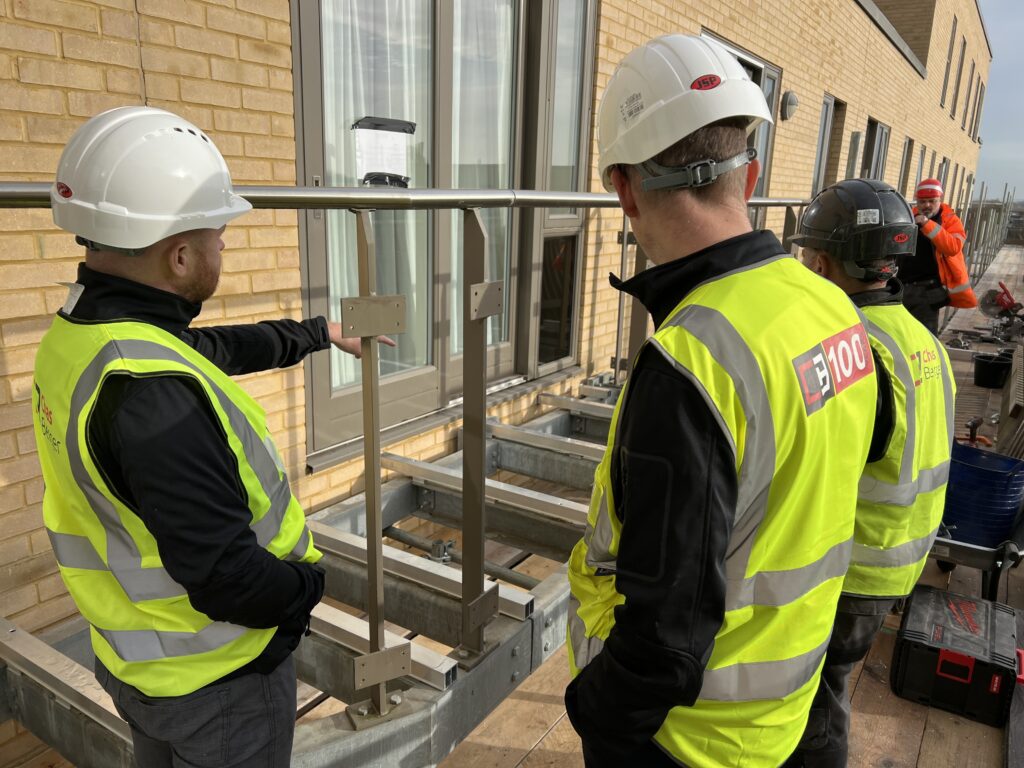 Completed in 2014, Marque House's balconies were initially built using timber decking and balustrade, which no longer meet the latest fire regulations. Recognising this, Chas Berger was appointed to remove all non-compliant decking and balustrades by reinstating A1 fire-rated replacements.
Our approved subcontractor, ISW, set to work at removing 481 square metres of timber decking and 344 square metres of timber balustrades. Given the vast amounts of materials that were removed from the building, we ensured they were recycled appropriately. As a certified Carbon Neutral business, and as part of our commitment to sustainability, we ensured all waste was dealt with accordingly.
Our appointed structural engineer tested whether the existing structure could take the extra weight of the chosen products. Upon approval, we tested the design on three pilot properties and got the final go-ahead.
During the design process, a crucial element of the specification was overlooked and only came to light during the manufacturer's inspection of the installed decking. They noted the existing steel beams were set too wide apart – in some places a gap of 600mm – so the integrity for load bearing of the composite boards was insufficient, as opposed to the original timber version. Therefore, additional support bearers had to be put in place, at no more than 450mm, to reduce the gap and ensure load bearing was sufficient.
Additionally, the front elevation layout was different from the other elevations and required a bespoke fitting process. The positioning of the existing glass panels and posts was unlike the other blocks. To combat this, we notched around the posts and had to slot in the final decking board, before screwing into place to avoid damaging the installations.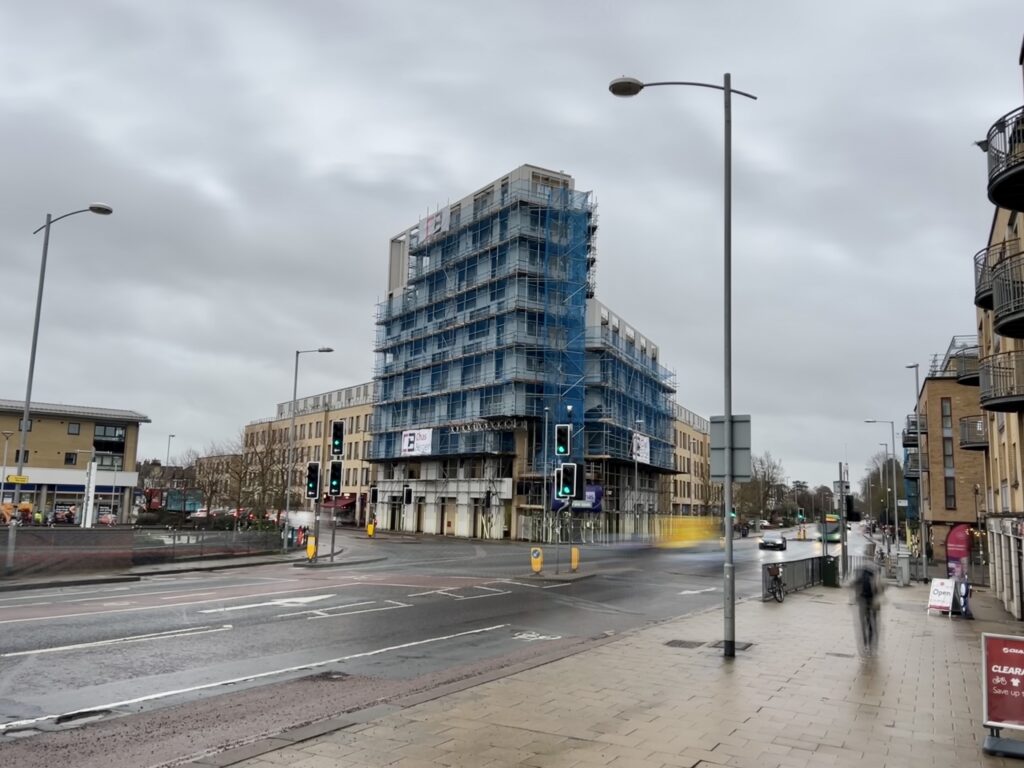 In line with the requirements set out in our certified BMTRADA Q-Mark Fire Stopping Installation accreditation, we used anodised aluminium railings and cement fibre with a sea-board finish for the planks. They offer the greatest level of fire safety and come with a lifetime warranty which provides additional value for money.
In total, we completed the supply and fit out of 36 new balconies to achieve compliant fire safety ratings and delivered a high level of satisfaction for the client and their residents.
Value
£710k
Client
Encore
Location
Cambridge