Chas Berger has been working in partnership with Southern Housing since 2016, on a ten-year framework. Lisgar Terrace, on the Samuel Lewis Trust Estate in Hammersmith, was built in 1928 and survived the Second World War, where it was home to many families in need. Given its rich history, we were extremely privileged to work on the community centre situated on the estate. Works included:
General remodelling & refurbishment
Full design responsibility
Structural repairs
New office spaces
New kitchen
New WC facilities
Mechanical & electrical services including fire alarms, CCTV, access control, intruder alarms, ventilation & underfloor heating.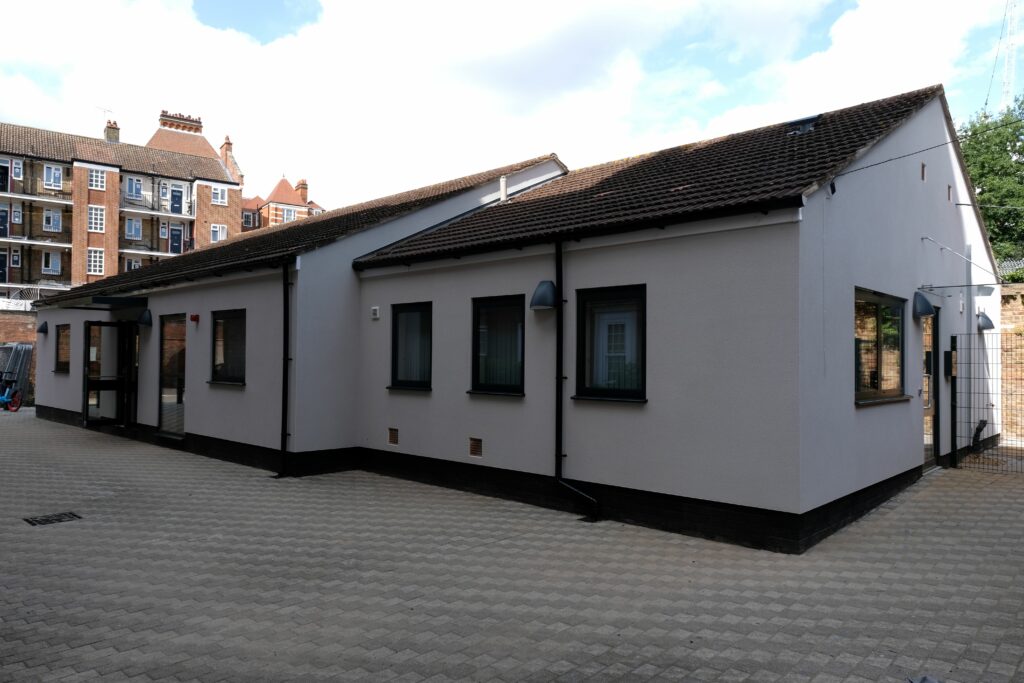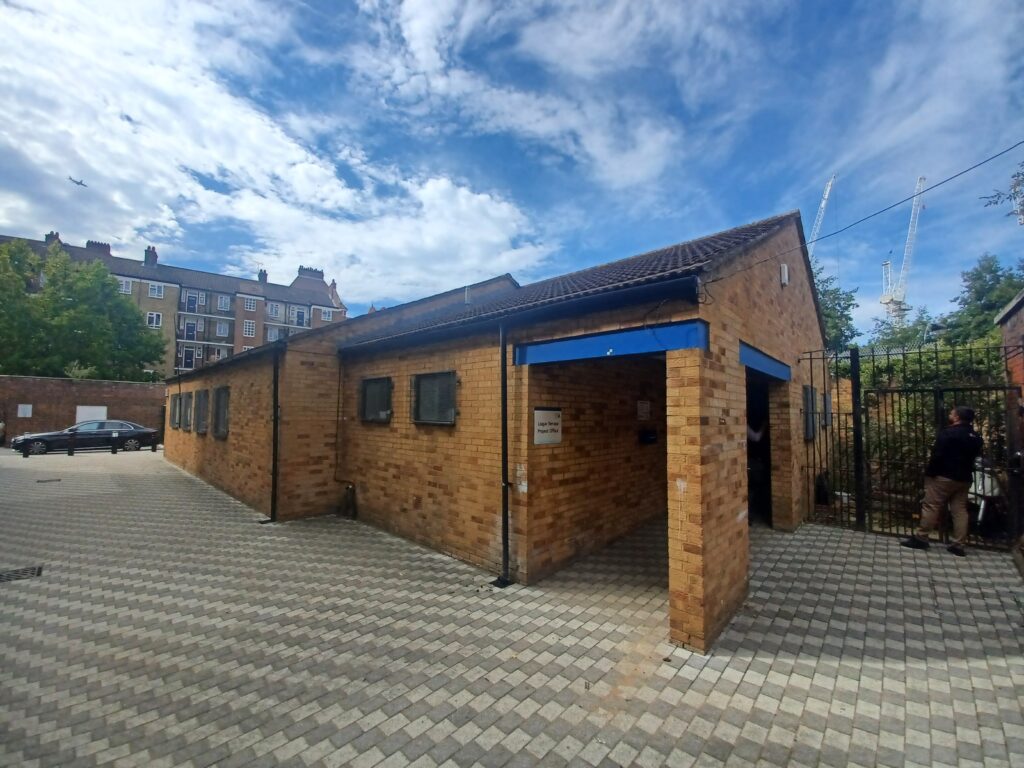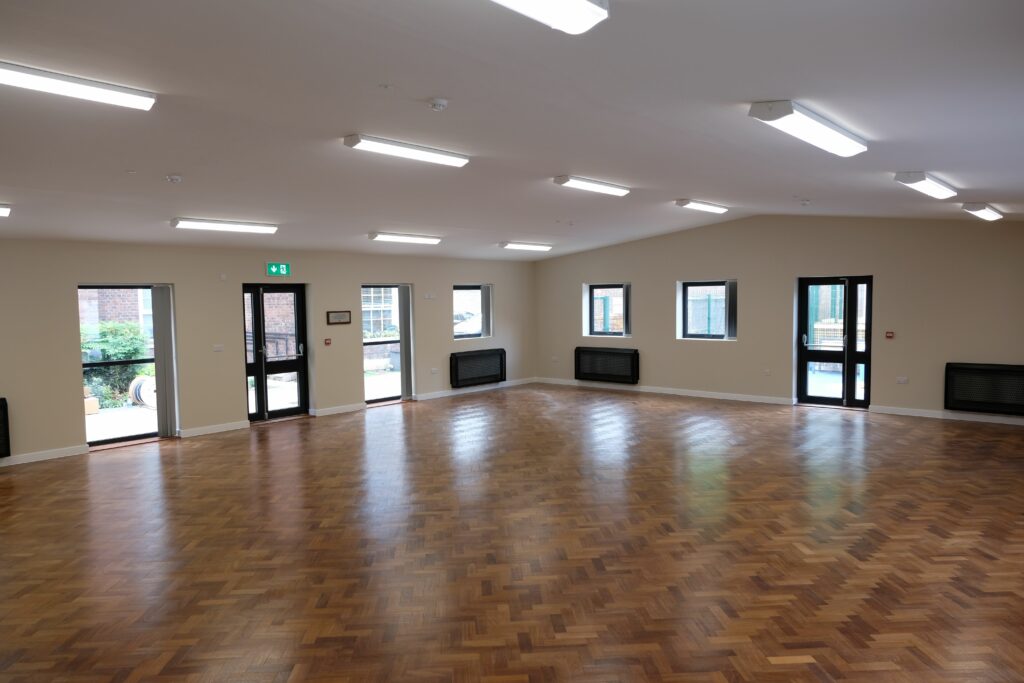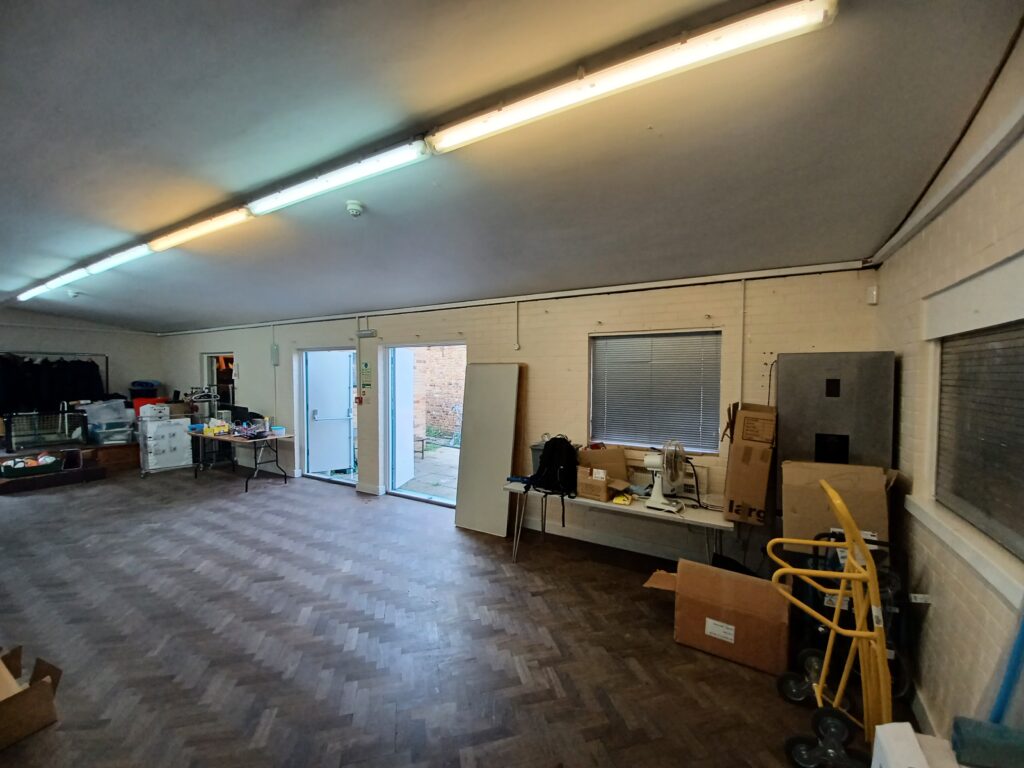 Whilst the final project is sleek, spacious, and user-friendly, we faced an array of challenges within just a few weeks of being on site.
We discovered integrity issues in the outer brickwork, which could cause significant structural damage. We therefore had to carry out validation tests due to multiple theories of what was potentially causing the brickwork to crack.
Given the severity of the crack, the solution consisted of a helifix bar repair. Whilst bricks are very good under compression, they are poor when it comes to tension. The bars were placed in vertical ascendance adding tension and supporting the structure in a horizontal movement plane, while the bricks support in the vertical movement plane. Once this structural repair was complete, we could reassign our attention to the initial scope of work.
Lisgar Terrace consisted of stripping out most of the original internals, including minor non-structural demolition and mechanical and electrical services, to create new office spaces, kitchen, and WC facilities. The team was also tasked with restoring the original parquet flooring in the main hall area to remain in keeping with the existing style and create a timeless feel to the centre.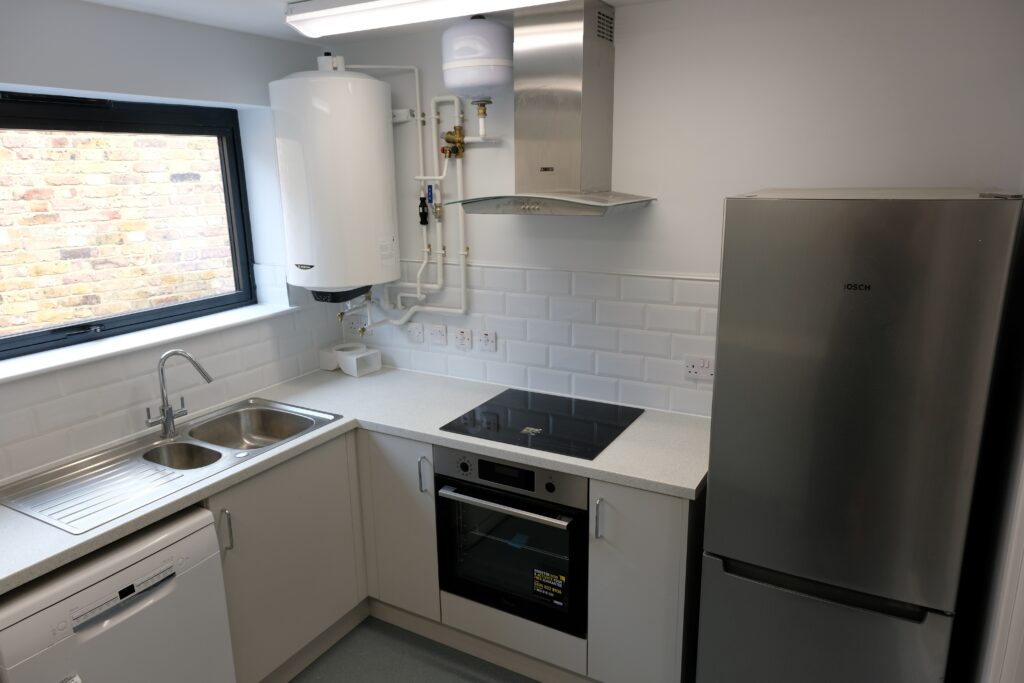 The remedial works certainly came with some issues. The original gas meter was in the location of the new entrance door, and this caused further delays as we needed to wait for the gas company to confirm that it was no longer a live gas supply. This tied in with the requirement to relocate the electrical supply, which required an extension of time due to delays caused by UKPN.
Further to this, the client also reassessed their design needs and removed some Velux windows from the roof, meaning the council had to be notified as planning permission was required. This delay in our programme was efficiently dealt with by our quantity surveyor who oversaw the successful completion of the project.
The overall finish of Lisgar Terrace Community Centre provides a sympathetic and beautiful restoration to the original building, which was added as a place of communing for residents in 1980.
Chas Berger has ensured the centre will be around for at least another forty years and play host to many fantastic events in the future for the residents of one of Southern Housing's longest standing estates.
Value
£530k
Client
Southern Housing
Location
Hammersmith & Fulham