Chas Berger has been working with Southern Housing Group to carry out refurbishment works to sheltered scheme, John Knight Lodge, in the London Borough of Hammersmith and Fulham. Works included:
Window replacements
Flat roof replacement
Chimney repairs
External brickwork and masonry repairs
Roof light Automatic Opening Vent (AOV) design and installation
Lightning protection
Mansafe installation.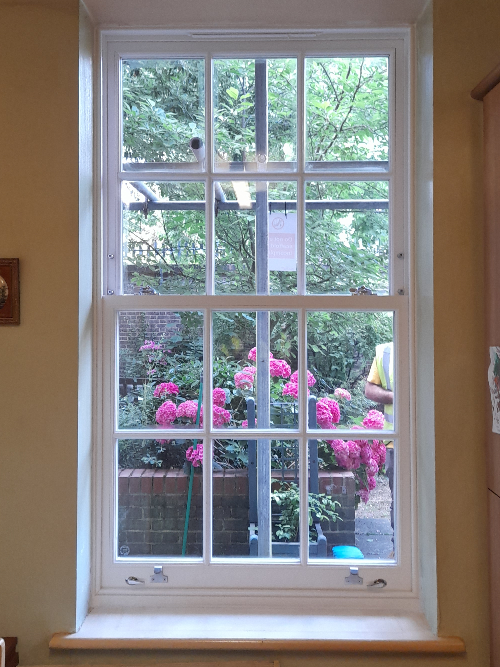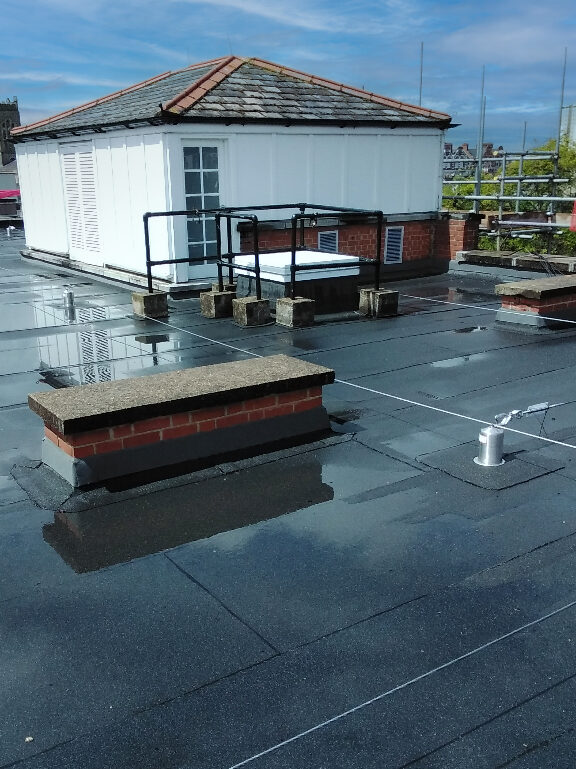 Situated on the housing estate at Vanston Place – just off Fulham Broadway, the scheme consists of 15 one-bedroom and four two-bedroom flats, arranged over three floors with lift service. The scheme was built circa 1922 by the Samuel Lewis Trust, housing elderly residents with restricted mobility and vulnerabilities.
Located within a conservation area, experience of working with stakeholders to seek planning and approval throughout the design stage was of paramount importance to respect client specification and the programme. Planning and a local Conservation Officer were involved throughout the design and construction phase to approve the timber sliding sash windows and brick and masonry repairs.
Early in the project, our team needed to review changes in construction guidance due to COVID-19, adapting our site set-up and working procedures. We successfully managed to re-profile external works throughout lockdowns, ensuring no downtime or loss to programme. Whilst the scaffold was in place, the decision was made to use the access to repair some damaged brickwork, saving time and costs for the client.
The daily programme monitoring enabled our site manager to identify additional resource requirements and implement site management/operative rotation to ensure a greater percentage of staff were familiar with the contract to enable effective absence cover.
The new smoke vent window Automatic Opening Vent (AOV) installation had to be designed to connect to the existing building fire alarm system. However, during surveys, we identified the narrow communal corridors and window measurements restricted the smoke vents from fully opening in compliance with legal airflow requirements.
Our dedicated fire safety engineer worked with our window manufacturer, M&E sub-contractor partner, East West Connect, lead design consultant and Building Control, to amend the design to meet compliance and blend into the building structure to satisfy the Conservation Area Consent.
Post completion of works, we extended our RLO presence on site to provide a dedicated aftercare service. We worked with the scheme staff, residents, their families and carers, to ensure there were no defects or outstanding issues. We deployed a local handy person free of charge to arrange appointments with the scheme manager to carry out small repairs and DIY jobs throughout the flats.
Value
£2.4 million
Client
Southern Housing Group
Location
Fulham, London