Chas Berger has been working with Harlow Council to deliver fire remedial works on three 1960s residential blocks: Pennymead Tower, Netteswell Tower and Spring Hills Tower. Works included:
Replacement Front Entrance Doors (FEDs) & stairwells doors
Overhauling doors to risers, fire stopping to risers, cupboards & lift shafts
Forming protected corridors within flats
Upgraded communal fire doors
Sealing off former SE duct flue within flats
Upgrading access to service ducts within flats
Installation of automatic opening vents (AOVs) to stairwells
Checking penetrations to walls
Redecoration of communal areas with flame retardant finish
Design & construction of smoke ventilation & associated controls
Electrical installation, lightning protection system & glazed screens within flats
Miscellaneous maintenance works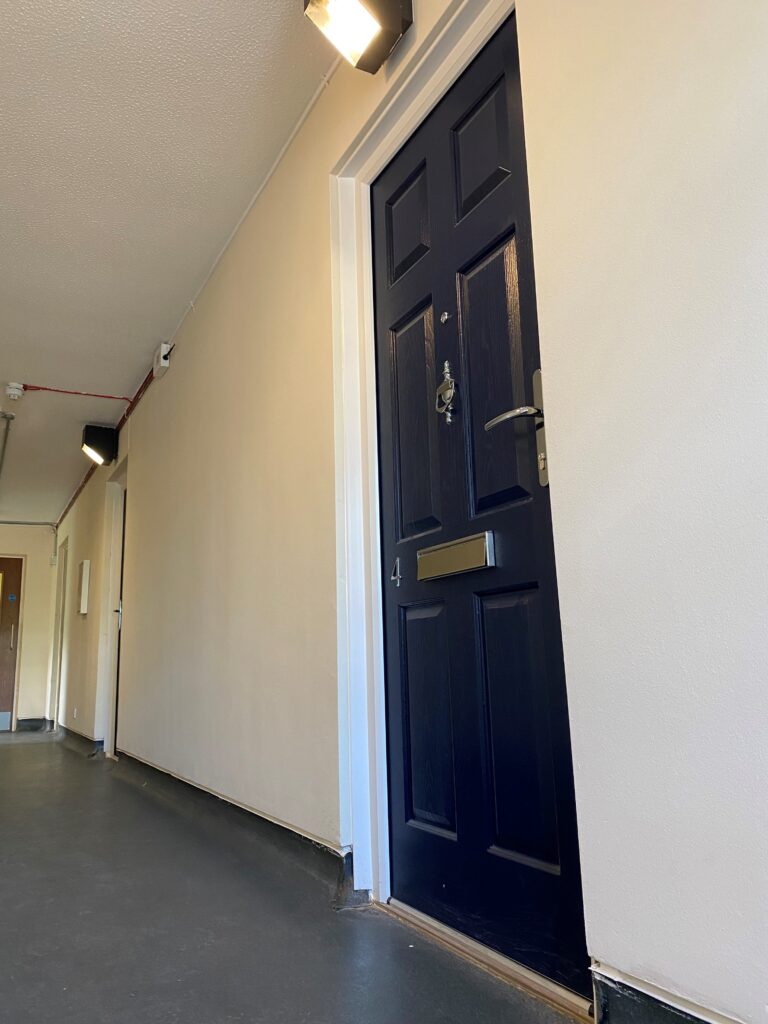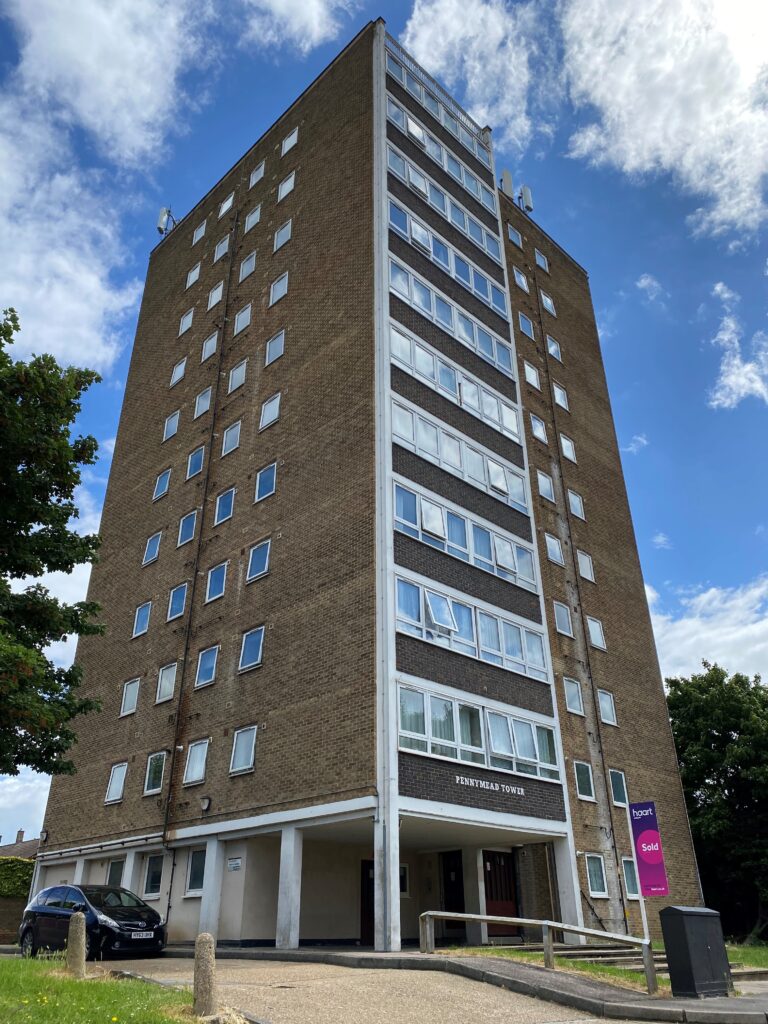 Our team were selected for their relevant experience, qualifications, skills and competence to match the scope of works. Their in-depth knowledge and understanding of the requirements for fire safety under the Building Safety Act ensured risks were either designed out or appropriate measures put in place.
With residents remaining in situ while works were completed, we developed an engagement plan in collaboration with the Council and residents to ensure works were fully explained at the start which helped improve access rates to properties.
In-house Fire Safety Team
Our Fire Safety Project Manager, who is one of our BM TRADA certified Q-Mark Technicians, ensured our subcontractors were suitably qualified in accordance with the competency requirements in the specification.
All works were inspected at key elemental and final stages by our fire safety technician and third party accredited fire safety engineer before signing off. BM TRADA provided a full certificate for each installation to ensure compatibility of all materials and components.
To meet our obligations of Regulation 38 (Golden Thread) of the Building Regulations, we ensured all works information including photographic records and fire safety design measures were detailed, accurate and comprehensively communicated to the client and Responsible Person for the building to operate and maintain safely.
Our use of the Onetrace App allowed the Council access to view works progress in real time. Every operative could upload documents at each point of installation or digital sign off, including photos, dates, names of technicians etc. to create a complete record of works. A unique reference number and printed fire penetration label provides a permanent record of fire-stopped locations for maintenance purposes and can be tracked throughout the lifespan of the product.
The system also provides alerts for future surveys, inspections, or follow-on works, enhancing the building safety management and manipulation of stock condition data for the Council.
Value
£1.5 million
Client
Harlow Council
Location
Essex