Granary Lodge is a residential dwelling in Kent, situated among other properties that have been converted from their original use as farm buildings. Works included:
Structural design
Subsidence works
Drainage systems
Damp proofing
New kitchen & bathroom
New dining room
Underfloor heating
Decorations.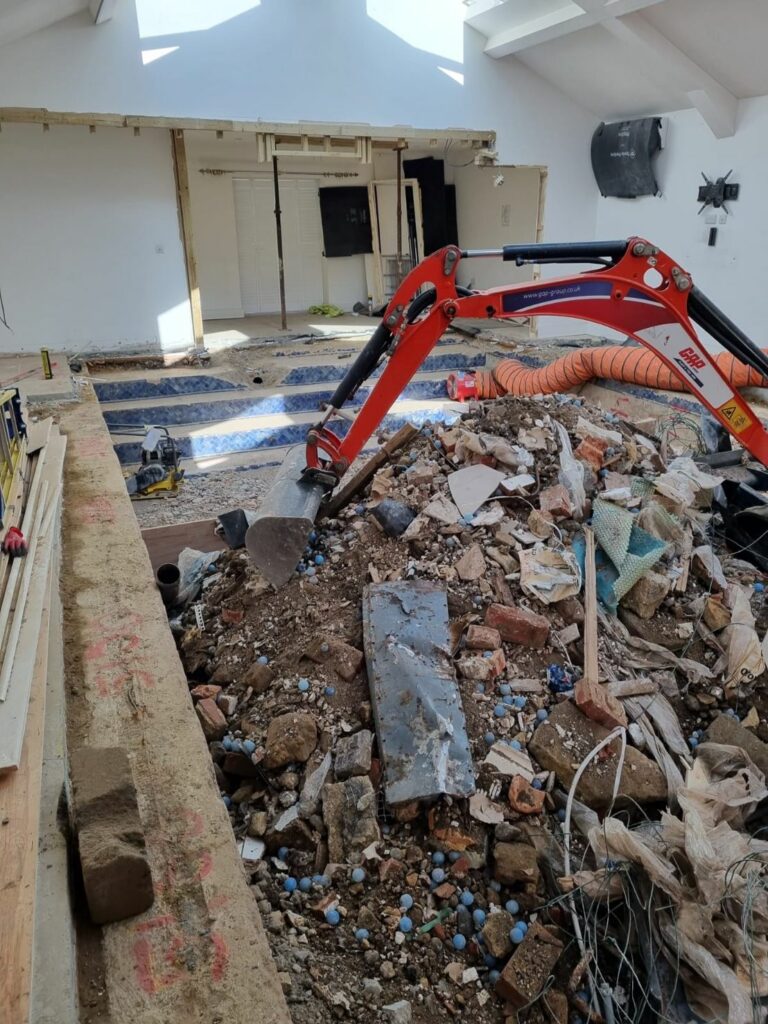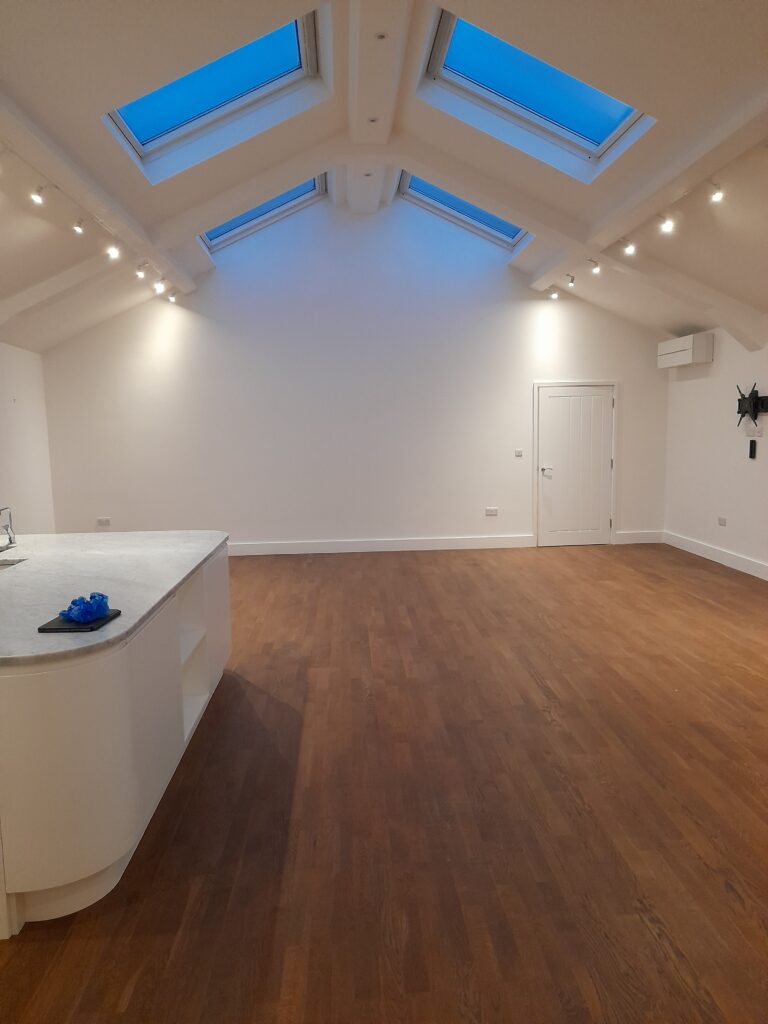 Chas Berger was appointed by our client in 2022 to carry out the necessary subsidence works to restore the home, and liaised with Sevenoaks District Council for Building Control.
The project included the internal refurbishment of the property, which consisted of the removal of the kitchen and dining room units and engineered flooring, which was set aside for reuse following the remedial works, including marble worktops which had to be carefully put into storage off-site.
During the excavation of the indoor swimming pool area, we discovered that the original pool extended further into the rear bedrooms than originally expected. This required the demolition of a dividing wall to expose the full length of the pool.
Upon excavation, we discovered that the original drainage had been installed incorrectly.
To ensure the safety of the workforce, we removed the internal non-load-bearing partition walls of the bedroom and installed adjustable steel props and temporary work supports around the excavation.
We discovered contaminated soil was used to infill the pool and the installation of incorrect drainage and damp proofing. To alleviate the issues arising, following excavation and correct disposal of the hazardous material, we laid new drainage before backfilling with 6F2 aggregate.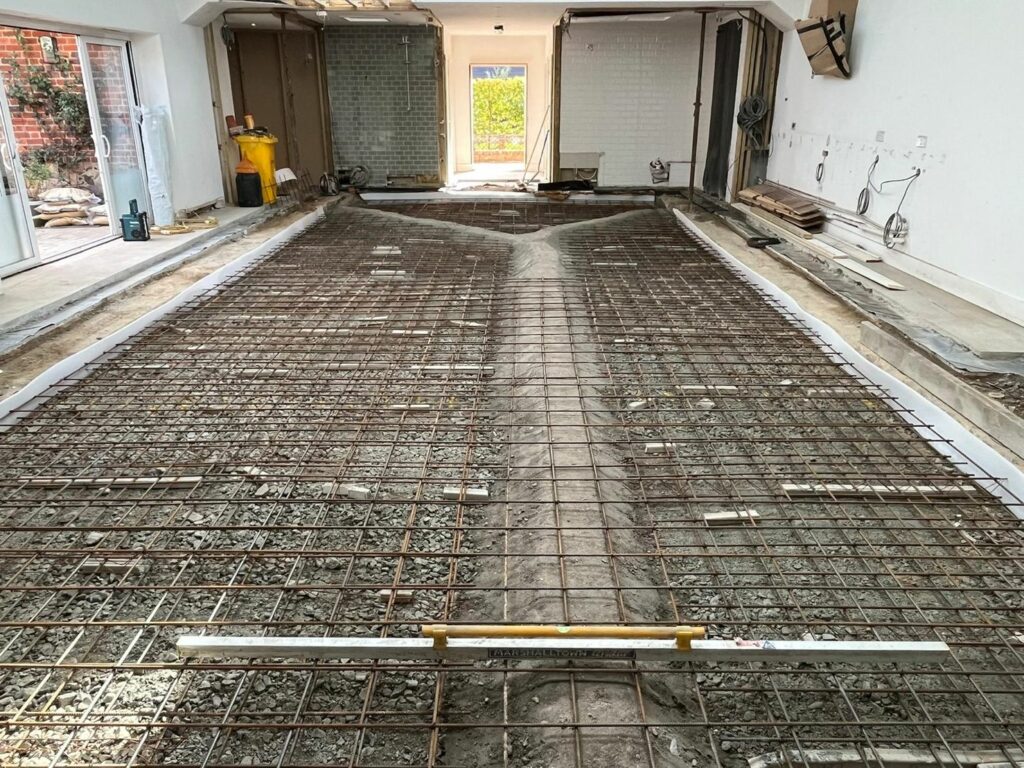 We then laid pre-channeled floor insulation ready for the new underfloor heating, before laying a concrete slab reinforced with rebar mesh. We applied a damp proof membrane (DPM) to the whole of the floor ensuring that we overlapped with the existing DPM to the perimeter of the room.
Underfloor heating was installed over the membrane and a reinforced sand and cement screed spread over the whole area.
Value
£220k
Client
Logic PM
Location
Seal, Kent