The iconic Dawson's Heights Estate in East Dulwich, South East London, received an external makeover in 2022 as Chas Berger delivered refurbishment works on behalf of Southern Housing Group. Works included:
Flat roof replacements
Lightning protection
Installation of fall arrest system & CAT ladder access
Masonry/concrete repairs
Communal decorations
Walkway & balcony floor resurfacing
Installation of gas infrastructure
Works to existing community hall
New NHS hub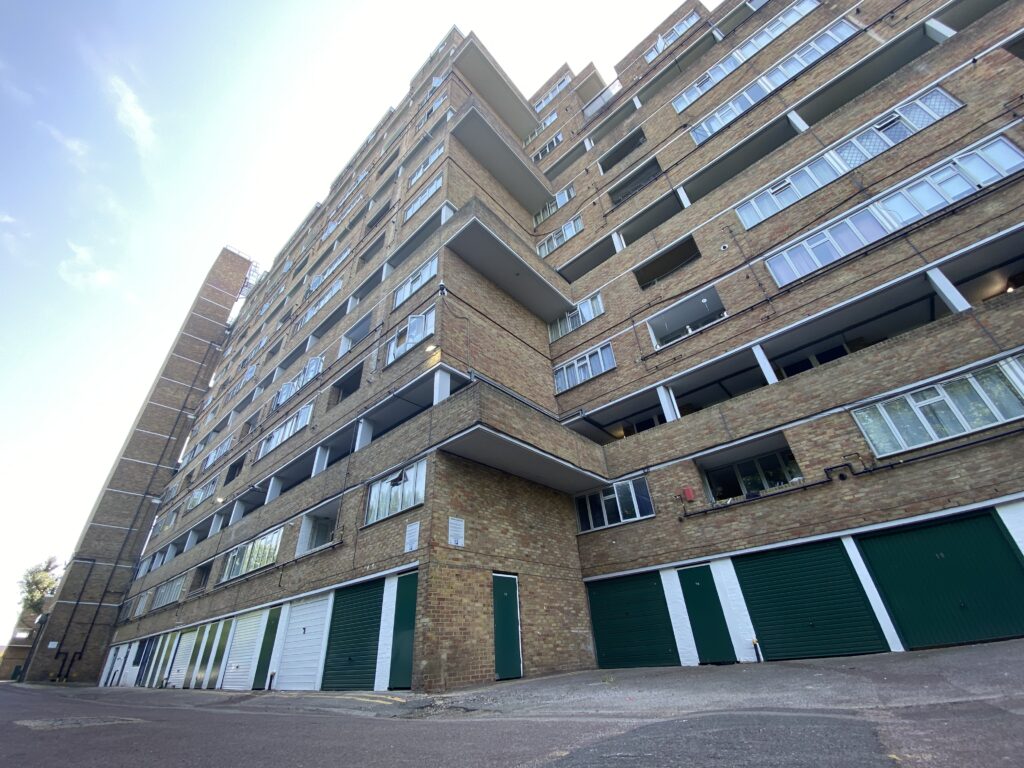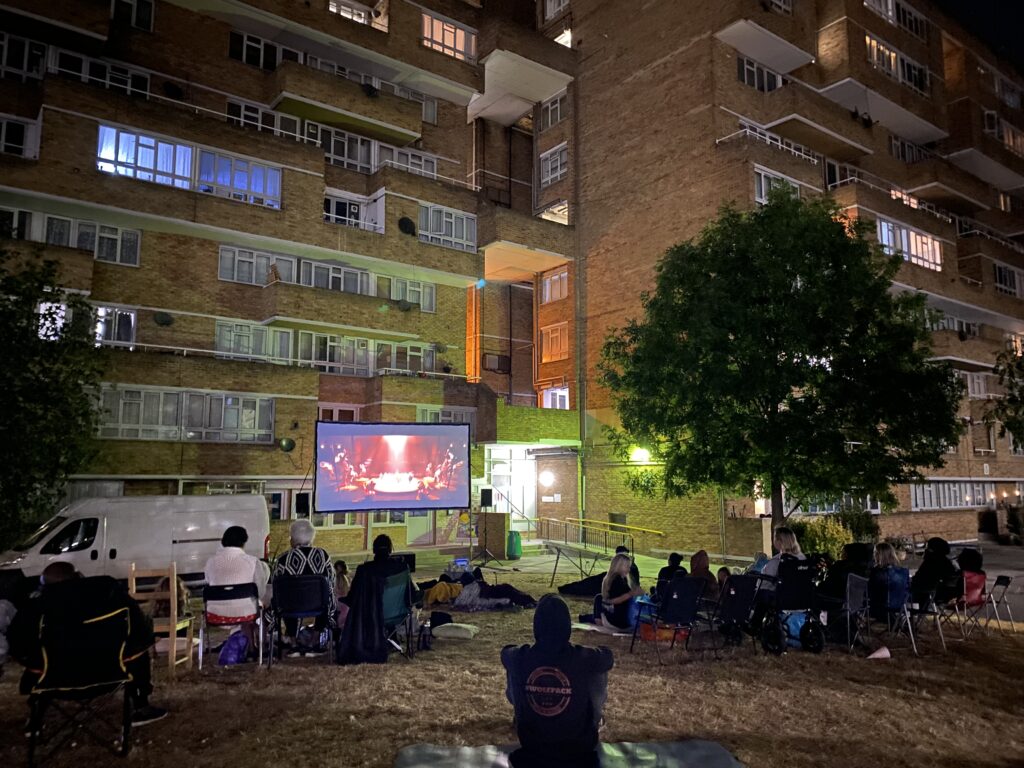 Described by English Heritage as having "a striking and original massing that possesses evocative associations with ancient cities and Italian hill towns", the estate consists of two tower blocks that appear to the naked eye as ships passing in the ocean.
Built between 1964-1972, it was designed by acclaimed architect, Kate Macintosh, to ensure two thirds of the 298 flats had views in both directions, including towards the central London skyline. However, the estate was in need of some improvement works and Chas Berger was appointed in 2021 to refurbish the blocks.
The design of this staggered structure comprised of many hidden flat roofs requiring ongoing maintenance followings works. Due to the complex scaffold requirements identified throughout the design stage, we carried out an 'open book' tender exercise saving the client more than £600,000. These savings enabled additional works to be carried out to improve the estate community centre.
As well as the robust Bauder Total Roof System with 35 year guarantee, Mansafe systems were installed providing users with an approved, tested and inspected method of safe access/work.
Based on the estate, our site team were first on scene when a fire broke out in a flat. Our in-house fire safety team replaced the fire door the same day and arranged to redecorate the smoke damaged kitchen for the resident at no extra cost to the client.
Once referred to as one of the most remarkable housing developments in the country, residents of Dawson's Heights now benefit from the range of improvement works that have taken place.
Social Value
Whilst on site, we identified an unused space on the ground floor that had fallen into disrepair. Working with the client, we transformed the space into an NHS Hub, complete with welfare facilities and office space, in order to run a daily wellbeing service for residents.
As part of our social value commitments, we also sponsored an Open Air Cinema Night for residents to celebrate the 50th anniversary of the estate.
Value
£4.2 million
Client
Southern Housing Group
Location
East Dulwich