Britannia Music Site is a development of nine-storey, new build residential apartment blocks comprising of 354 dwellings, situated in the heart of Ilford, Redbridge. Works included:
Design, manufacture & install balcony replacements
Scaffolding
Guano removal
Soffit replacement
Redecorations.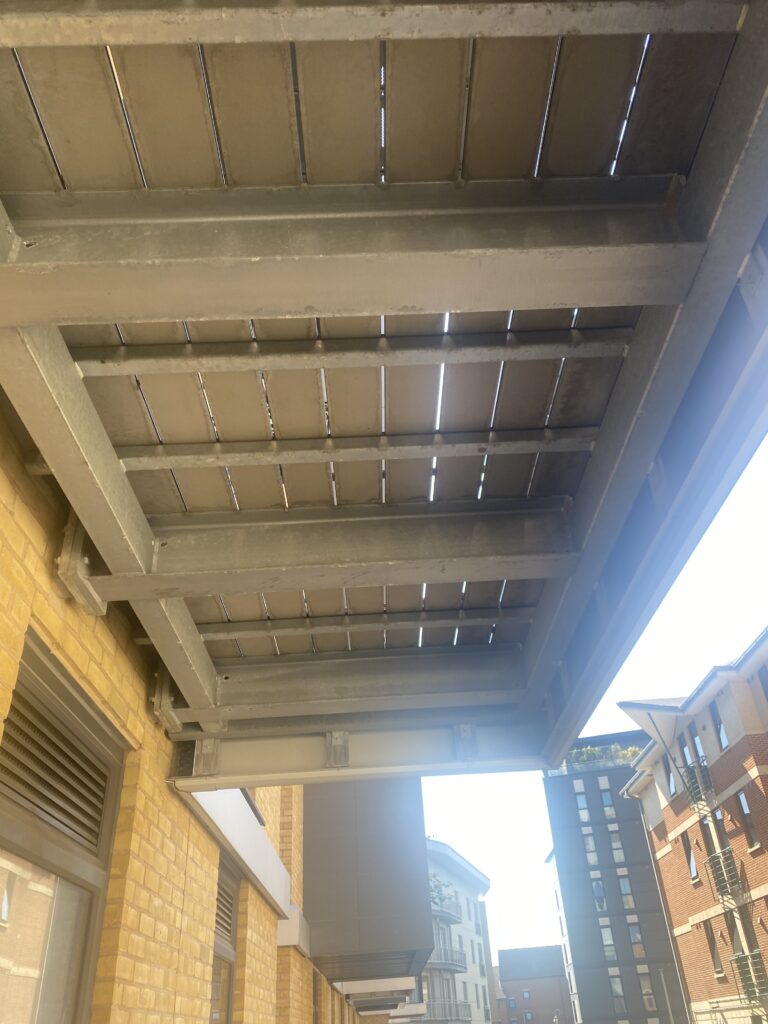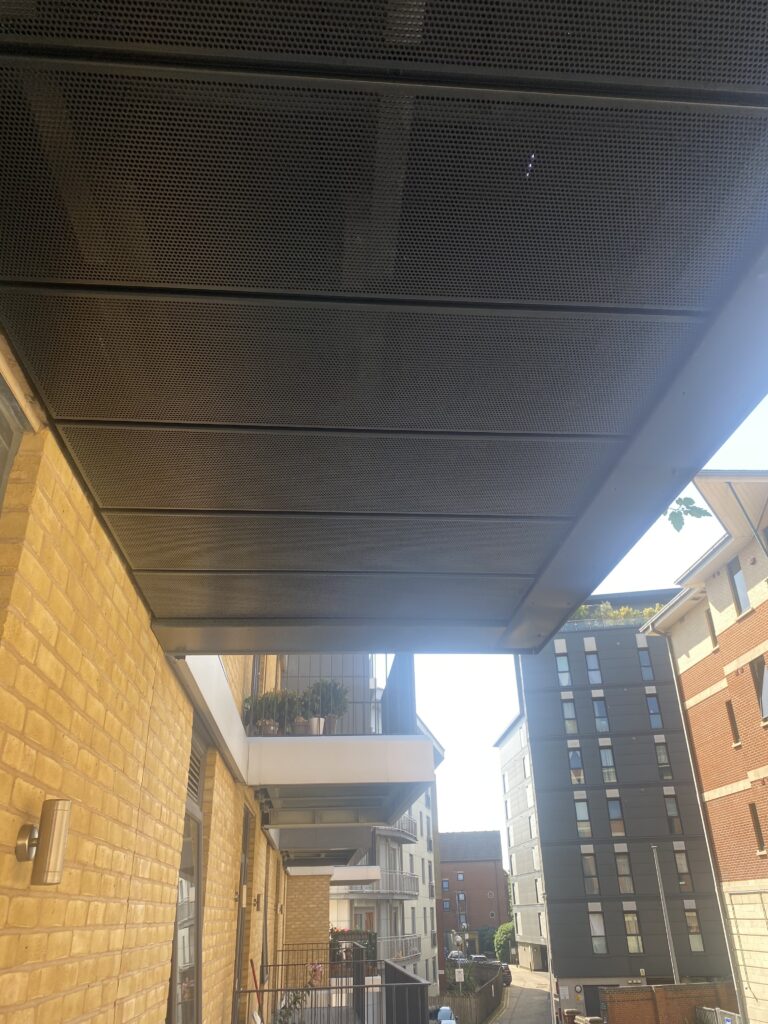 Chas Berger was appointed by Pulse Consulting, the contract management consultants working on behalf of Southern Housing, to carry out the necessary balcony remedial works to 96 properties on Atkins House and Benjamins House to prevent pigeon guano, which had become a hazardous waste issue to residents since the building was originally completed in 2019.
Due to the original design, the pigeons were nesting underneath the balconies, which meant properties below were being polluted. So, to prevent further contamination by the pigeon guano and protect residents' health, we worked with experts, Guttercrest Limited, to design a viable solution which was agreed with Southern Housing and Savills, who were the land freeholders.
The bespoke design consisted of a track system with a pop rivet into the track to allow the perforated aluminium soffit panels, chosen for their recyclable properties, and easy maintenance due to less corrosion to be slotted in, allowing for easy removal for future maintenance and preventing any birds from accessing the balconies from underneath.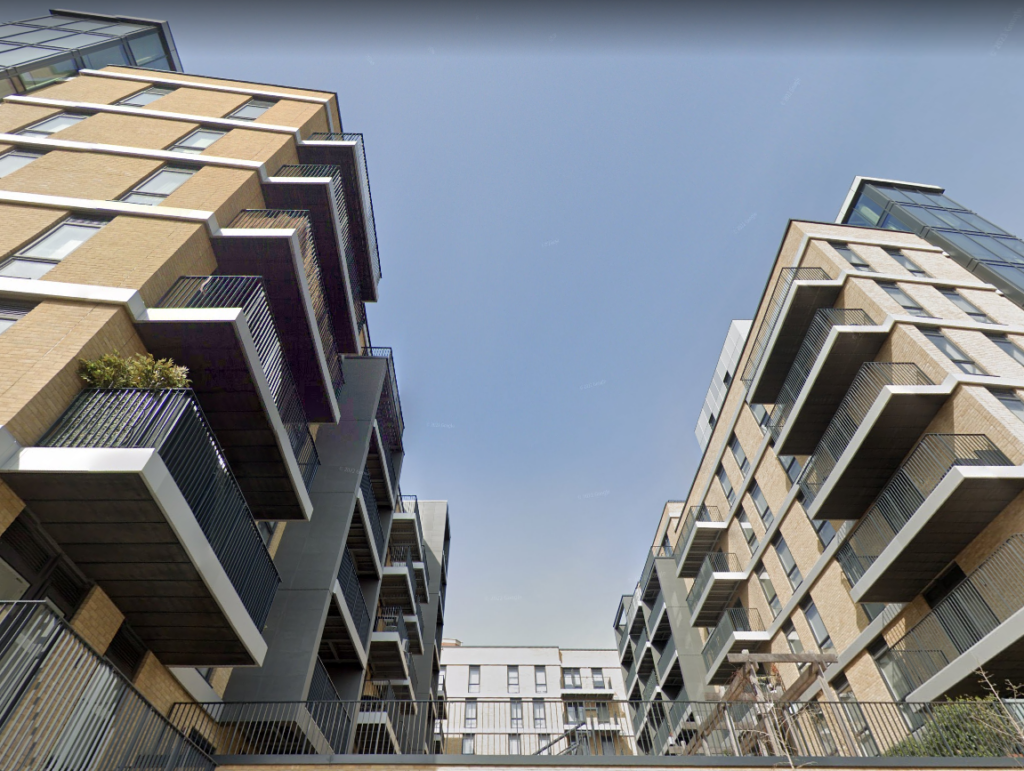 Following site meetings and surveys between Chas Berger, Guttercrest, and our specialist contractors, John Nason Ltd, we devised a safe system of work to install the panel system once the pest control team from CPS Cleaning had layed protection and removed the nests and cleaned the guano, taking away the hazardous waste for correct disposal.
Residents were kept updated on the works at all times, with our Resident Liaison Officer completing letter drops, sending texts, and making initial calls alongside the dedicated site manager, to inform the residents of what works were being completed and arrange access appointments.
To access the balconies, we used a mix of scaffolding for the courtyard and podium towers, and mobile access towers for the safest and least disruptive solutions.
We located our site welfare and compound in the car park to the rear of the property to prevent logistical issues and used Ecosmart cabins to ensure sustainability requirements of our welfare facilities.
Although there were some access complications with residents, our team worked hard to resolve them and works were completed on time.
Value
£480k
Client
Southern Housing
Location
Ilford, Redbridge