Following a competitive tender process, Chas Berger was awarded the external refurbishment project at Altham Grove in 2021, working on behalf of Harlow Council. Works included:
New pitched roof and associated rainwater goods
New uPVC windows
Communal fire doors
External decorations
Brickwork and concrete repairs
Communal decorations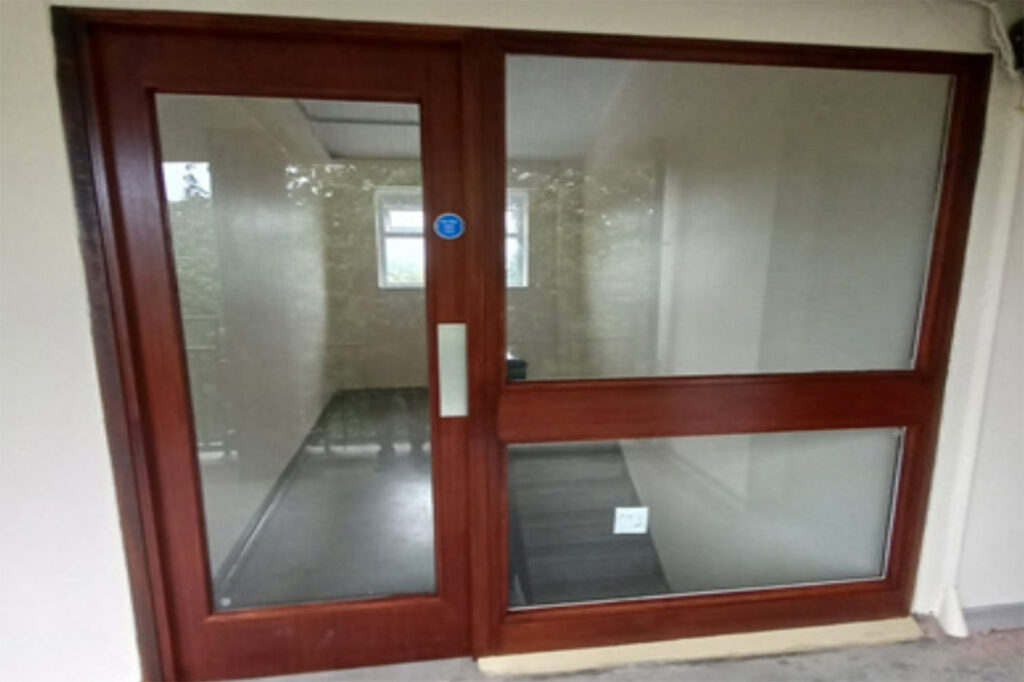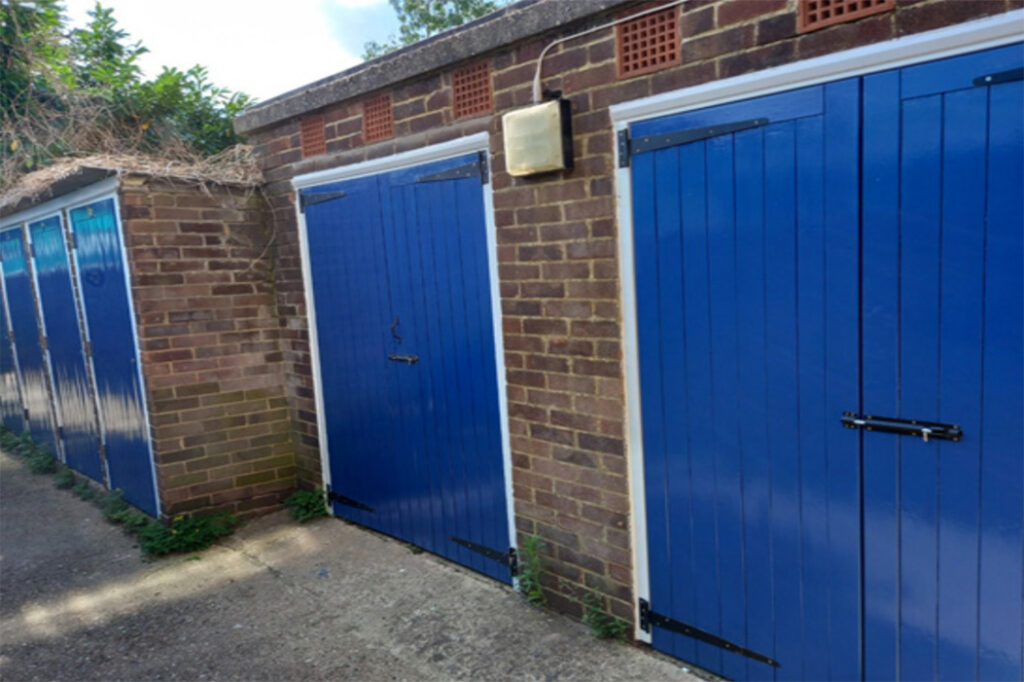 Altham Grove is an occupied, residential block comprising one, two and three bedroom properties set within a busy estate. Site set up therefore had to be carefully and considerately positioned to minimise impact on surrounding roads and public footpaths.
To ensure delivery and waste removal activities did not impact with the building occupiers and third party vehicular and pedestrian traffic, all deliveries and waste collections were managed in advance by the Site Manager.
We also double stacked our welfare units and site office, positioning our skip, chute and hoists with scaffold gantry to maintain access to public footpaths.
Scaffolding was erected to the perimeter of the building to eaves level, allowing for corrugated sheeting to be installed to form a 'top hat' over the entire roof area, allowing for adequate working space to replace all roof coverings and rainwater goods to the block.
Despite stringent COVID restrictions in place at the time of works, the project was completed on time and to budget. Altham Grove residents are now reaping the full benefits of the improvement works to the estate. New windows and doors have enhanced the security and thermal comfort of homes, while providing improved energy efficiency and reducing bills.
Added Value
The new low-profile roofing slates feature a smooth surface and square cut edges for a sleek, aesthetically pleasing finish. With a 20 year guarantee, the slates are 100% recyclable at the end of their life.
We were tasked with refurbishing the existing pram shed doors, however, they were in such a poor state of disrepair, so our directly employed labourer removed and replaced the doors without impacting the budget.
The works were completed utilising local trades and material suppliers. Our successful delivery and performance has assisted Chas Berger in securing further contracts and tender opportunities.
I would like to congratulate your team on the Harlow project.

They have been fantastic to work with. It's always been a pleasure to visit site. Please pass on my appreciation of their hard work and professional attitude.

Very impressive.

Ian Smith, Harlow Council Project Surveyor
Value
£300,000
Client
Harlow Council
Location
Essex